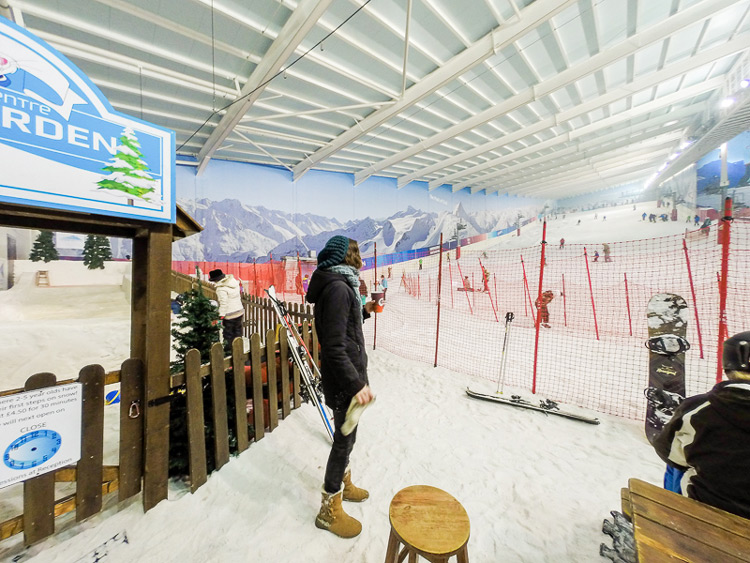 Welcome to the Hemel Snow Centre; a Winter Wonderland with glistening snow and an indoor ski slope located just outside London! It's open all year along, so you can always hit the slopes regardless if it's Winter or a boiling Summer day outside. It's wonderful to have the opportunity to ski or snowboard no matter what the weather is! We went there on a rainy and grey day and it was like stepping into another World.
The Hemel Snow Centre is London's closest indoor snow slope. There's something for everyone; slopes for skiing (regular and slalom), snowboarding and sledging. There's even a Snow Garden for the young kids (from 2 years) with a tiny slope to play in.
Don't worry if you can't ski or snowboard, just sign up to any of their lessons! The thing is that you're not allowed in the regular slopes unless you know how to control your speed, direction and how to stop, etc. That way, people like me won't be able to tumble uncontrollably down the slope and ruin it for everyone else! One skiing or snowboard lesson should be enough to get you to that stage, though!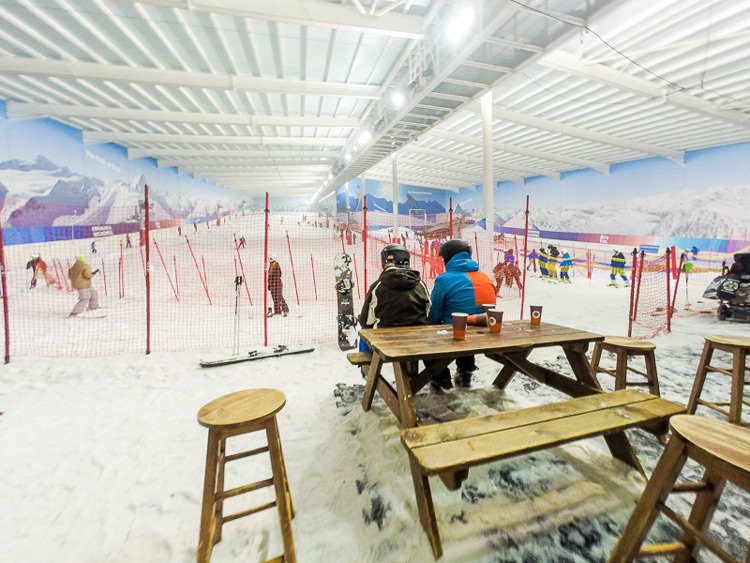 The entrance fee includes all necessary equipment, like skis, snowboards, ski/snowboard boots and helmets. So there's thankfully no need to drag any bulky gear throughout London! You can even rent Winter clothes (for a fee), but I think that's easier just to bring your own (if you have any).
The price for the snow dome varies depending on the season, type of lift pass, your age, time of the day and so on. Check their website to see the current price options. It's not the cheapest activity in London, but it's still peanuts compared to the cost of a skiing trip. Also, there're a few good deals like the summer monthly passes if you want to back several times. You can get unlimited skiing and snowboarding for an entire month (excl. Friday evenings) for only £59-69. View Post