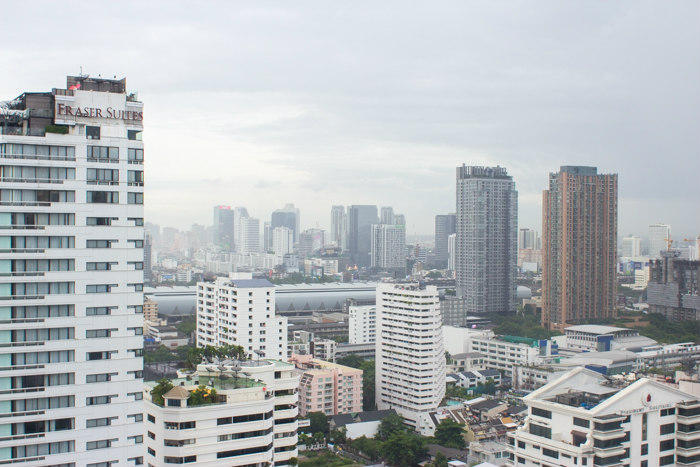 We've left Pattaya for Bangkok and just checked in on the 25th floor at the Aloft Bangkok hotel. I'm going to take a quick shower and then head out to explore the city.
I love the view from our floor here! There's a big floor-to-ceiling window by the elevators where I took the above photo. Our room is facing the other way, but it's still a good view. Just not as good as from the other side. I'm sitting by our large desk and have the perfect view of a stranger's bedroom among other things.. Hm.
We haven't seen much of the city so far since we only walked 10 minutes from the bus stop to the hotel, but I instantly felt at home. Big cities are defiantly my thing and Bangkok seems a little big like an Asian version of London.